PPR™

 

TECHNOLOGY
Posture, Performance, Recovery
---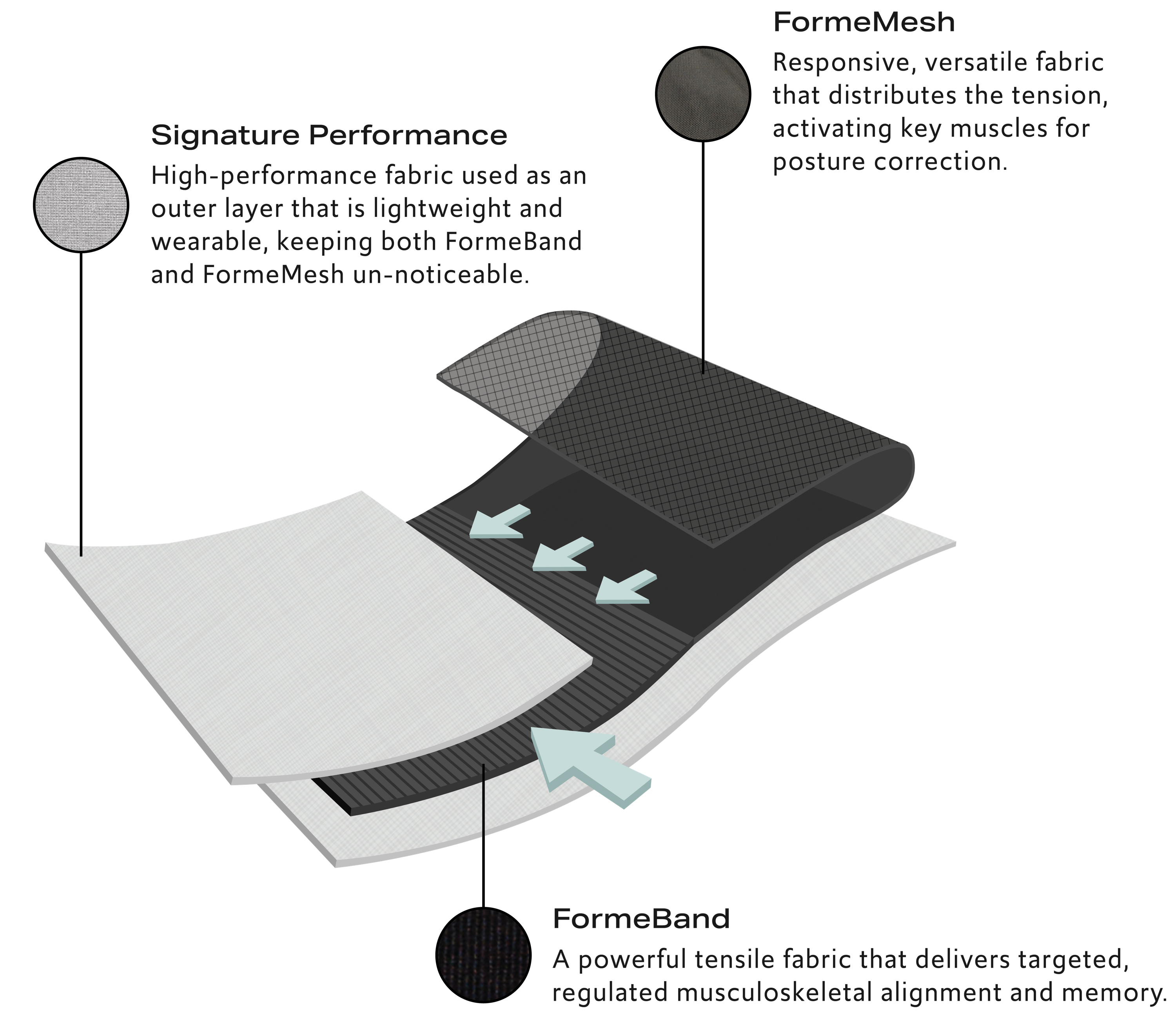 PPR™ Technology is a posture correcting system that consists of two patented tensile materials, FormeMesh and FormeBand, which are engineered to dynamically apply tension and gently retrain the wearer's body into optimal, tension-free alignment.
These lightweight and imperceptible inner layers are built into all of our posture correcting activewear, delivering powerful results while keeping you comfortable and active.
THE LAYERS
FormeBand

, the foundation for PPR™, is a powerful tensile fabric that delivers targeted, regulated musculoskeletal alignment and memory.

FormeMesh

, our patented fabric, is the responsive element that disperses the tension of the FormeBand, providing comfort and wearability during active posture correction and training.
Our signature high-performance fabric with a four-way stretch is the outer layer that keeps the garment lightweight and wearable, keeping you comfortable all day long while your muscles are being re-trained.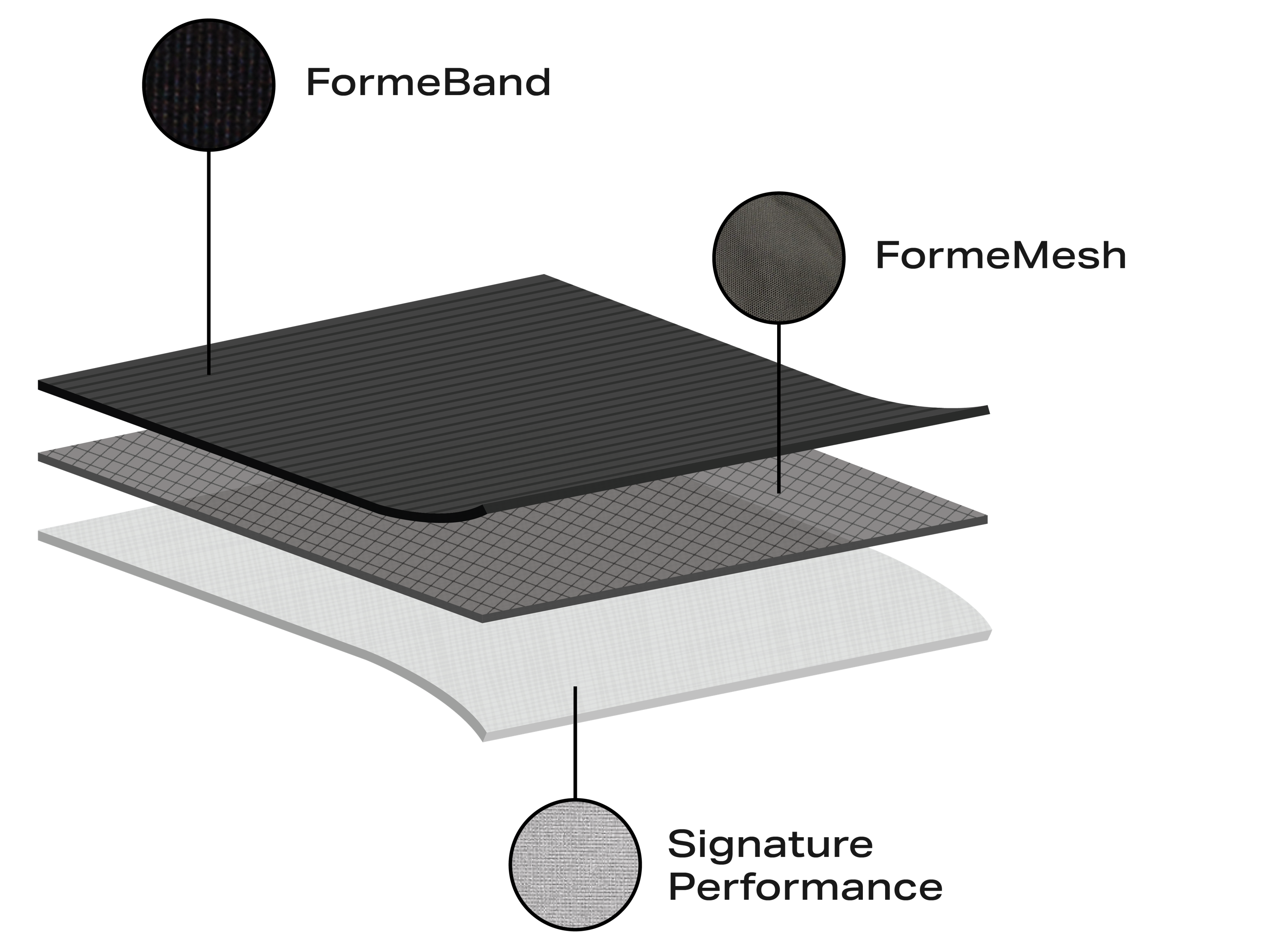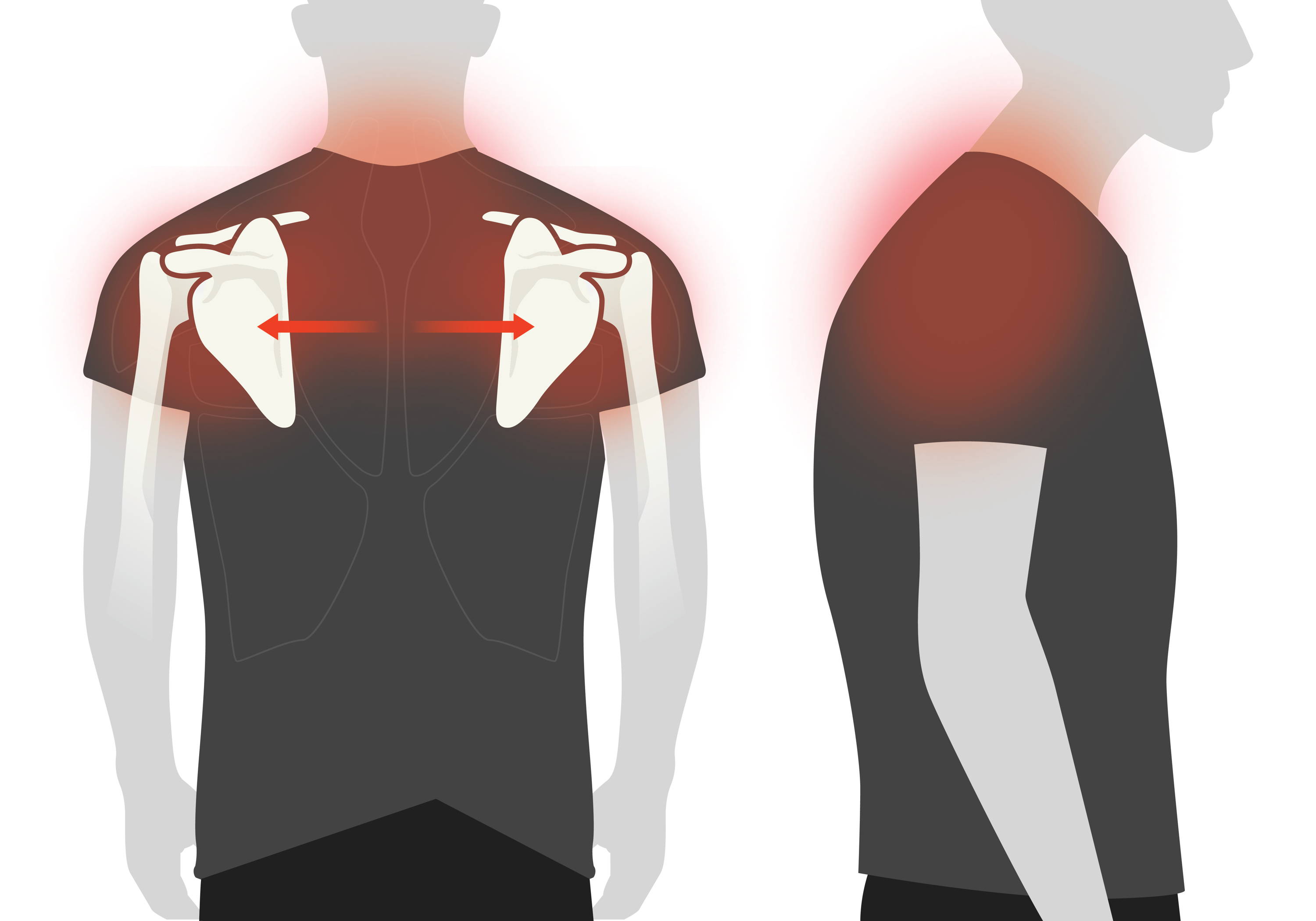 ✘ BAD POSTURE CHECKLIST
Excessive tension in the neck and shoulders

Lower back pain

Loss of shoulder and hip motion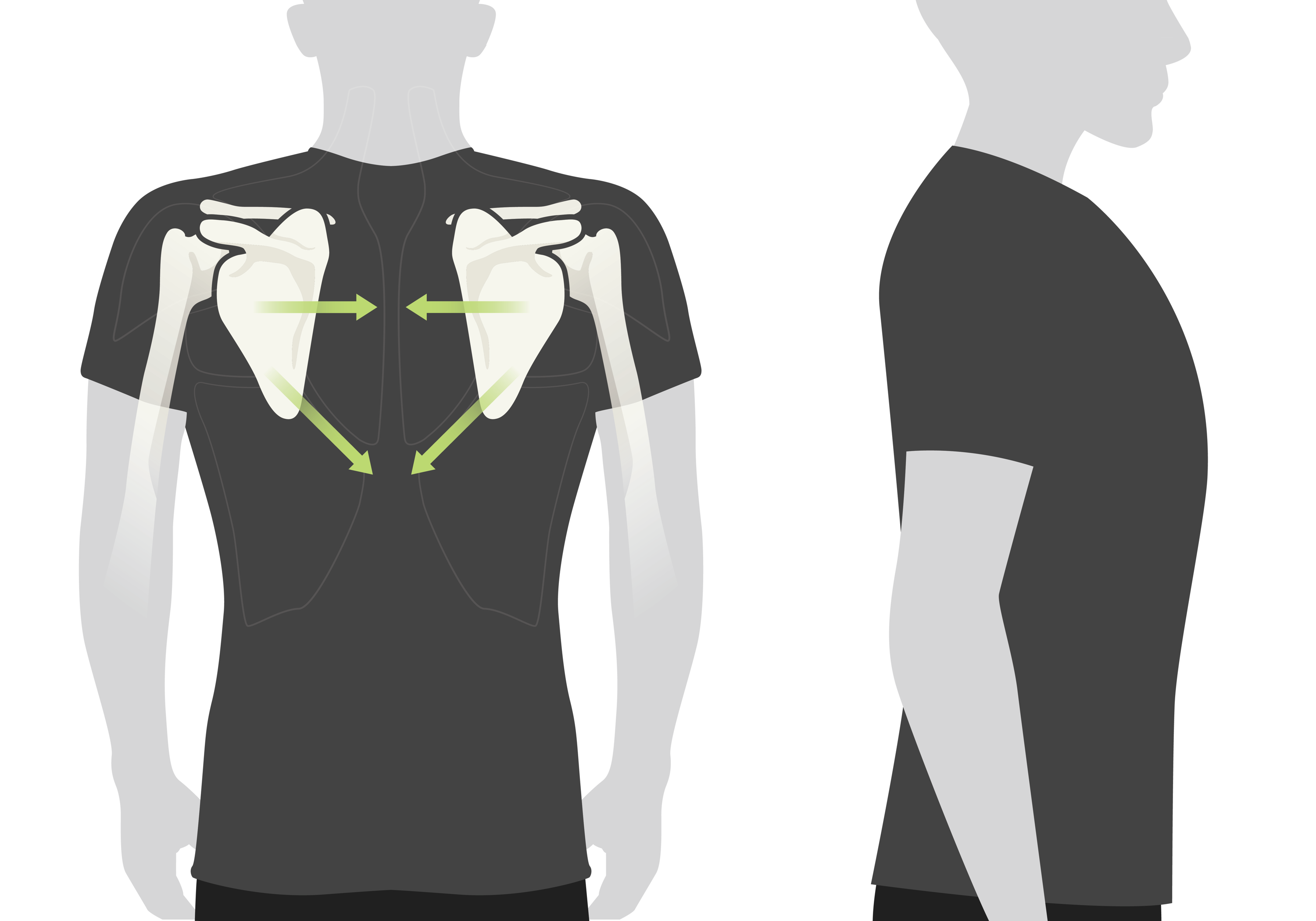 ✔
GOOD POSTURE CORRECTIONS
Shoulders back

Shoulder blades in their neutral position, drawn closer to the spine

Relaxed neck muscles

Lengthened spine and retrained lower back muscles
THE DIFFERENCE
✔ Not a compression garment

✔

Allows full, natural range of motion

✔ Teaches your body to relearn its natural position for longterm posture correction
PPR™ is engineered to gently activate key muscles to pull the wearer's shoulder blades back, bringing them closer to the spine, and into neutral alignment. Unlike most posture correcting garments on the market, PPR™ engineered activewear is not a compression garment.
By allowing full, natural range of motion rather than keeping you locked in one position, PPR™ trains the wearer's body back into alignment after bending, hunching or any other movement that's part of everyday living. The effect is immediate, but this greater biomechanical awareness, (proprioception) is what will keep your posture perfect for a lifetime.
"The first time I put the IFGfit posture gear on was amazing. It naturally pulls your shoulders back, opens your chest and aligns the body the way we are supposed to be. Effortless and painless with significantly reduced tension and improved breathing. I want all my clients to wear this."
SVET B.
Athletic Trainer, Former 2x World Sumo Wrestling Champion, Bulgarian National Team Coach

"As a surgeon, I get a lot of neck strain and shoulder fatigue from performing numerous surgeries per day. The IFGfit smart posture gear is very comfortable, and it has relieved my neck and back tension from taking care of patients."
EARL B.
Orthopedic Oncology Surgeon

"The IFGfit smart bra elevated my body effortlessly, making me pain free from my disabilities from previous neck, spine and head injuries. While wearing it, I felt like my renewed, athletic self and have overcome my physical challenges."
PAMELA D.
Screenwriter