Game changing. Literally.
Take strokes off your game, and pain off your neck/back.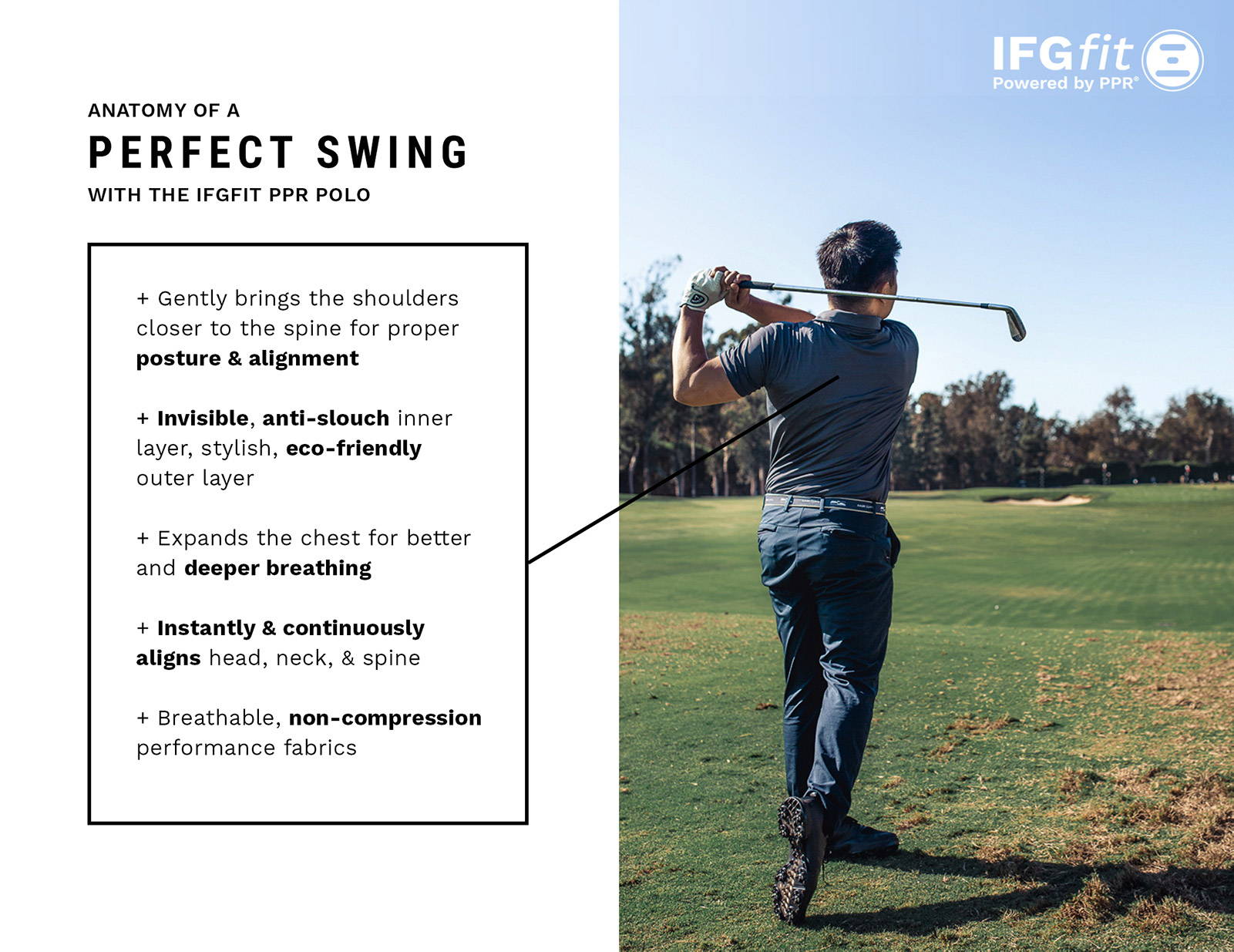 Golfer Spotlight: Benjamin L.
"Being a professional golfer who's traveling and competing worldwide, recovery is of the utmost importance. IFGfit gear allows me to feel more rested on long travel days when I'm sitting on the plane for long hours or walking and playing many consecutive rounds."
-Benjamin L.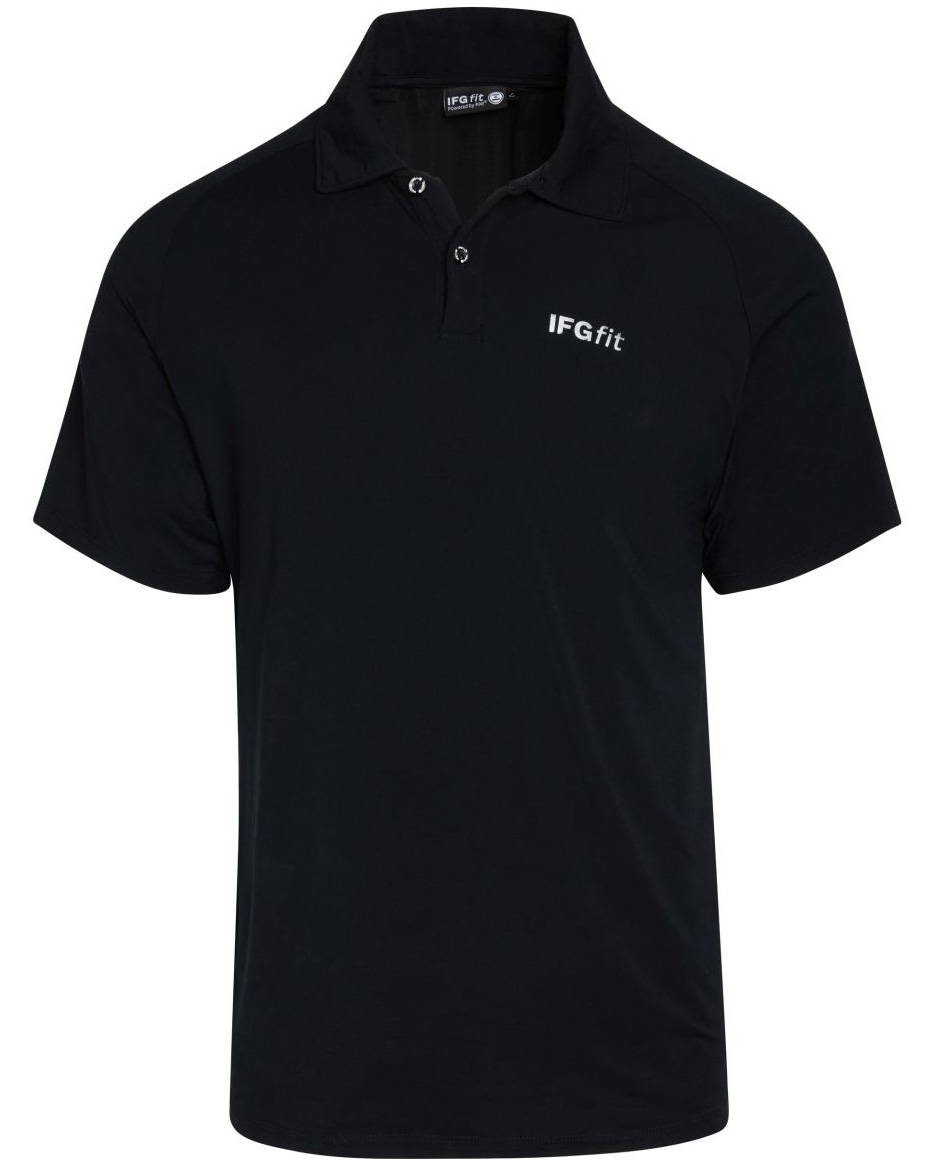 Our PPR Jersey Polo is a smart posture perfecting gear for your office to course transition to look and feel comfortable and confident. This lightweight and smart activewear provides you our patented self-correcting posture technology and offers timeless style. Work and Play all day, and ideal recovery activewear during travel, sleep, or sports.
• Reduces neck and back tension during and after your game

• Improves thoracic mobility for better breathing, performance and recovery

• Easy range of motion

• Four-way stretch fabric that moves with you

• Jersey is fabric with ultimate comfort, mobility and breathability

• Designed in California, Made in USA

"As a competitive golfer, I'm always in need of work on my posture, nagging neck/back pain and help with recovery. The IFGfit bra is just what I'm looking for to maintain posture during travel and after a long round of golf. It also allows for full mobility without any wires or compression."
-Mia L.
The Lisa is our original posture perfecting bra, designed and crafted from panels of smart fabrics, for sensory awakening, comfort and technical performance. It offers instant posture correction, deeper breathing, thoracic mobility and confidence for all day use.
• Wire-free

• Patented PPR® Technology

•

Wide and supportive underbust chest band

• Scooped high-rise neckline with full coverage

• Keyhole back opening

• Unlined, pullover style

• Four-way stretch fabric that moves with you

• Designed in California, Made in the USA
What Other Golfers are Saying
"Wearing the IFGfit shirt has helped me improve my posture. I hunch less, my shoulders are back. My chest is out, and I breathe better. I feel better after a long day out on the course and gym."
-John L, Pro Golfer
"Being on the course for eight hours a day puts a lot of strain on my neck and body. This shirt will definitely help all golfers with their grueling schedules and help extend their playing careers."
-Kate S, LPGA Golfer
"I have been wearing the IFGfit shirt for the past year on tour and it has been a game changer for me. It definitely helps keep my posture, and my back feels much less tight after all the travel."
-Rohan R, PGA Tour LatAm
FDA Class II Medical Device
IFGfit products are patented FDA Class II medical devices developed by a sports medicine orthopedic surgeon for athletes, to improve performance, reduce injury, and extend careers.
All Day Support and Relief
Exclusive PPR technology corrects posture and retrains spinal proprioception to combat neck and back pain, taking strokes off your game, and pain off your body.
HSA/FSA Expendable, Tax Deductible
IFGfit products are tax deductible. If you have a Health Savings Account (HSA) or Flexible Spend Account (FSA), you can purchase our products and file a claim with your provider to get it reimbursed.