Back to back patients, without the neck or back pain
Dentist Spotlight: Dr. Joseph Chu
"I've been wearing the IFGfit shirts for the last 10 months under my scrubs. It keeps me upright in my shoulders and back so I'm able to breathe easier. And regarding to longevity of careers, there is a benefit for us in terms of posture and overall well being so we are able to function and be great clinicians throughout our careers."
-Dr. Joseph Chu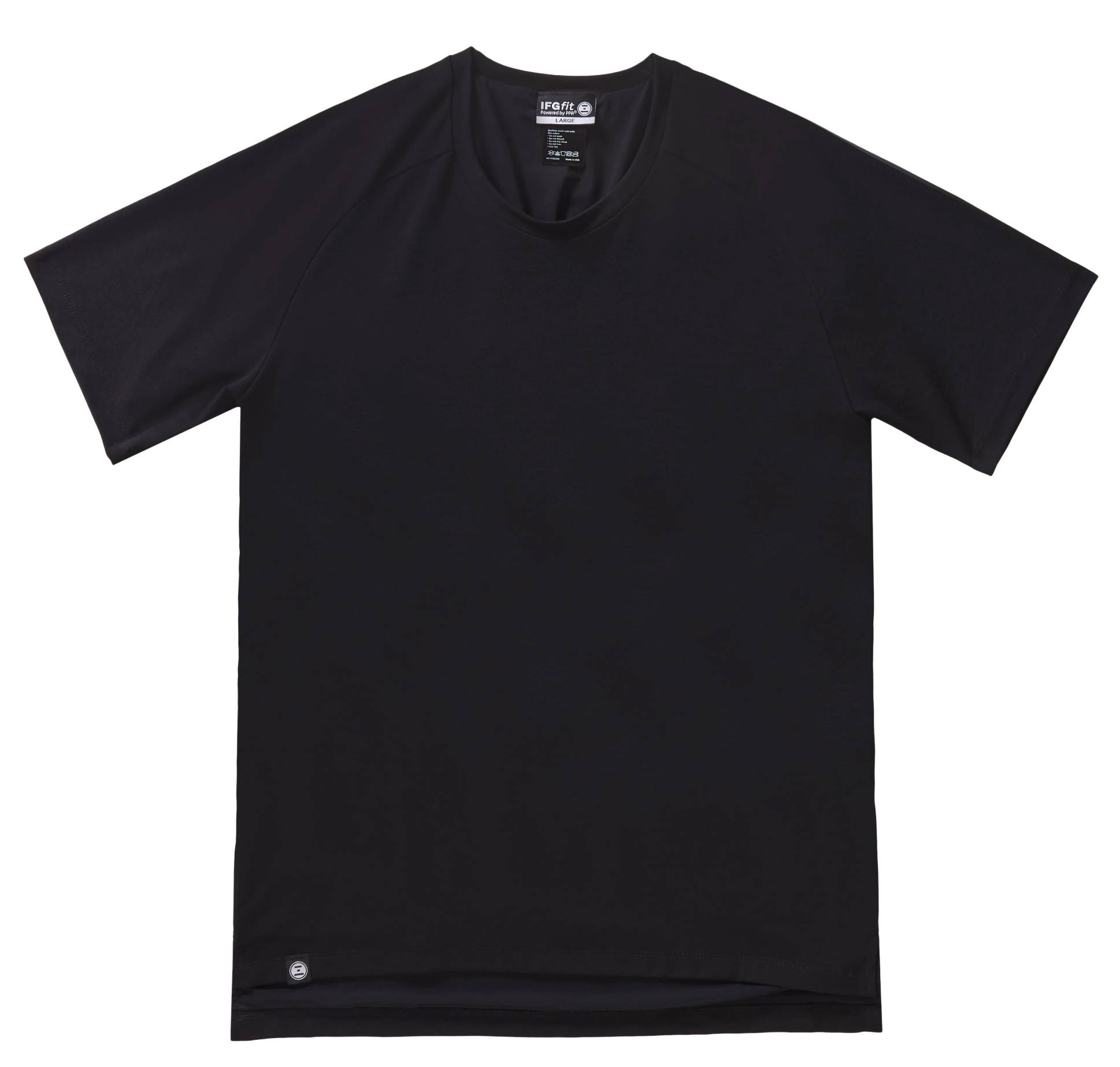 Our PPR Tencel Crew Posture Perfecting Shirt is crafted with fabrics of various tension to relief neck and shoulder stress. It has a comfortable and breathable fabric on the outside, and an engineered invisible Anti-Slouch inner fabric layer that once worn, instantly corrects and automatically changes your posture and helps your neck and back rehabilitation. A classic style that is all about comfort and effortless recovery. Our shirts are understated yet powerful - accelerating your recovery and elevating your mental energy.
• Soft, breathable, eco-friendly Tencel on the outside

• Engineered Invisible Anti-Slouch fabric inner layer

• Curved shoulder seams

• Four-way stretch fabric that moves with you

• Tested by our in-house team for comfort and optimal fit

• Designed in California, Made in USA

Dentist Spotlight: Dr. Allison Rifkin
"I love wearing my IFGfit Lisa bra. It's excellent for recovery after a long day of seeing patients. It's both relaxing and soothes my chronic neck pain."
-Dr. Allison Rifkin
Dr. Rifkin's Favorite Bra
The Lisa is our flagship smart posture perfecting bra, designed and crafted from 8 panels of smart fabrics, for sensory awakening, comfort and technical performance. The best bra to stop neck and back pain, we promise. It offers continuous posture correction, immediate chest expansion for better breathing, thoracic mobility and confidence for all sizes. Life-changing for the best version of you, it's that easy!
• Wire-free

• Wide and supportive underbust chest band

• Scooped high-rise neckline with full coverage

• Keyhole back opening

• Unlined, pullover style

• Four-way stretch fabric that moves with you

• Tested by our in-house team for the comfort fit

• Designed in California, Made in USA
What Other Dentists are Saying
"Wearing the IFGfit bra has helped me improve my posture. I hunch less, my shoulders are back. My chest is out, and I breathe better. I feel better after a long day of work."
-Dr. Tandya, Beverly Hills Dentist
"Working on patients for eight hours a day puts a lot of strain on my neck and body. This shirt will definitely help all dentists with grueling schedules and extend their careers."
-Dr. Hiro, Premiere Dental Care
"The IFGfit shirt is a game changer for dentists. When I have a full schedule of patients, I can be hunched over for 8-10 hours per day. In my 20 years of practice, nothing has helped me until IFGfit."
-Dr. Lin, Los Angeles Dentist
FDA Class II Medical Device
IFGfit products are patented FDA Class II Medical Devices developed by an orthopedic surgeon for medical professionals, to improve posture, reduce fatigue, and extend careers.
All Day Support and Relief
Exclusive PPR technology corrects posture and retrains spinal proprioception to combat neck and back pain, enabling support and relief for those fully booked days.
IFGfit products are tax deductible. If you have an HSA/FSA account, you can purchase our products and file a claim with your provider to get it reimbursed.